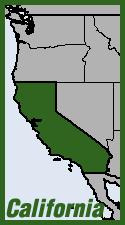 The Marin Alliance for Medical Marijuana in Fairfax officially closes this weekend in the face of federal threats to the dispensary's landlord. Additionally, the Marin Independent Journal reports Dec. 16 that one and possibly two more of Marin County's six dispensaries will be following suit. The Marin Wellness Center in Kentfield, also will cease operations by Jan. 1. Scot Candell, a San Rafael lawyer who represents the center, said its landlord had likewise received a threatening letter from federal prosecutors.
A third dispensary, the Green Door Wellness Education Center in Novato, is battling an eviction proceeding brought by its landlord. The Green Door's operators are awaiting a Marin Superior Court judge's decision on the eviction. Jeff Moss, the Green Door's attorney, said that dispensary is not among those the federal government has targeted. But Novato City Attorney Jeffrey Walter said last month that both the town's two dispensaries are prohibited under city zoning rules. He said the city had asked their landlords to remove them, under threat of prosecution.
The Marin Alliance's operator, Lynnette Shaw, is continuing to contest the dispensary's eviction in court, despite vacating the premises.