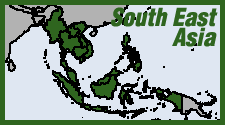 To mark International Day against Drug Abuse and Illicit Trafficking June 26, Burmese authorities held drug-burning ceremonies, boasting the destruction of seized opium, heroin and methamphetamine said to be worth a combined $130 million. The mass burnings in Rangoon, Mandalay and Taunggyi were attended by officials from the DEA as well as from Chinese drug enforcement agencies. But UN officials meanwhile warned that illicit drug production in Burma continued to rise—mostly to supply a growing Asian market. Jeremy Douglas, UN Office on Drugs and Crime (UNODC) Southeast Asia representative, told The Irrawady website that Burmese opium production was "in 2006, at the lowest point, representing roughly 7% of the global production; it is now 18%. So it has increased year on year." As usual, the bulk of the opium was produced in Shan and Kachin states, where tribal armies have long used the opium trade to finance their insurgencies. But Douglas, speaking at a Rangoon press conference announcing release of the UNODC's new World Drug Report, also said Shan state has become a major transshipment point for methamphetamine—seizures of which in Southeast Asia are at the "highest levels ever recorded."
With Burma rapidly gaining on Afghanistan as the top global opium producer, drug seizures in the Southeast Asian country are actually dropping, Douglas said. Heroin seizures fell from 238 kilos in 2013 to just 16 kilo in the first five months of 2014. Between 2006 and 2013, the area under opium poppy in Burma rose from 24,000 hectares in 2006 to 58,000 hectares in 2013, the UNODC estimated last year. This after drug production fell from 1998 to 2006. A joint eradication program has been launched, involving Burma's military, the UNODC, and the rebel Shan State Restoration Council (with which the government has entered into a peace deal). But Jason Eligh, UNODC country manager in Burma, admitted: "We are moving much slower than expected."
Refreshingly, Eligh recognized the pressures that are driving farmers to grow opium, telling Germany's Deutsche Welle news agency: "At the root of the problem are conflict and poverty. This is exacerbated by poor access for farmers to arable land, in many cases due to land confiscation schemes, and spiraling household debt as a result of farmers borrowing money from informal lenders at high rates of interest and being unable to meet the harsh repayment terms."
But Eligh may be constrained from stating that UN-backed eradication efforts in Burma have themselves rekindled the war in Shan state—causing rebel armies to need more opium (and meth) to sell for war material. Is there a vicious cycle at work here, with the UNODC itself paradoxically complicit with the new opium boom?
Cross-post to High Times