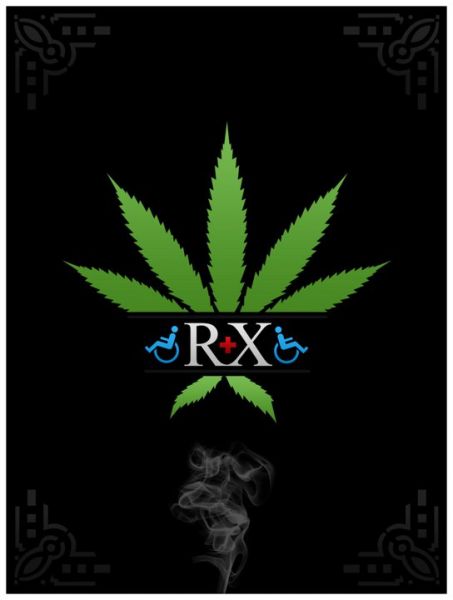 A bill that would allow use of medical marijuana products in California's schools has arrived on the desk of Gov. Jerry Brown. The legislation would address an inequity in California's medical marijuana program, and is named Jojo's Act after a South San Francisco high school student who suffers from a severe form of epilepsy.
The California State Legislature on Aug. 27 approved a bill to allow students to use medicinal cannabis preparations on K-12 school campuses.
SB 1127, authored by Sen. Jerry Hill (D-San Mateo), passed the Assembly by a 42-29 vote. It had already been approved by the Senate in May, on a vote of 32-7.
California state law has long officially allowed minors access to medical marijuana, as the Compassionate Use Act, passed by Proposition 215 in 1996, instated no age restrictions—although it has been assumed that parental consent is needed for patients under 18. However, the general stricture prohibiting cannabis use on school grounds has remained in place. Parents have had to take their children off school premises in order to provide them with medical marijuana treatments. SB-1127 does not require schools to permit on-campus medicinal use, but will allow them to opt in, on a district-by-district basis.

The bill of course requires that minors have the necessary paperwork, including a doctor's recommendation, and that the cannabis preparations be in non-smoking and non-vaping form—such as oils or capsules. The medicine must also be administered by a parent or guardian, who will be required to sign in and register with school authorities.
The bill would also prohibit the storage of cannabis preparations on school grounds. The parent or guardian will be required to remove the medicine from the school premises after the student has received the necessary dose.
Hill's legislation is dubbed Jojo's Act, after a wheelchair-bound South San Francisco high school student who suffers from Lennox-Gastaut syndrome, a form of severe epilepsy, who depends on regular administration of cannabis oil to prevent debilitating and potentially life-threatening seizures. As the San Francisco Chronicle relates, Jojo's mother, Karina Garcia, currently has to drives to the school each day at noon and take Jojo off campus and squirt the oil into his mouth, and then bring him back for his special-education classes.

"Senate Bill 1127 lifts barriers for students who need medical cannabis to attend school," Hill said, according to Cal Coast Times. "This legislation gives these students a better chance to engage in the educational process with other young people in school districts that decide to allow parents to come administer the dose their child requires."
If Gov. Brown signs the legislation, California will become the eighth state to allow medical marijuana products to be administered at schools—after Colorado, Delaware, Florida, Illinois, Maine, New Jersey and Washington. Hill emphasized none of those states have lost federal funding for their schools over the issue—which is often cited as a reason that even state-legal cannabis cannot be used on the premises of many public institutions.

Restrictions on where medicinal cannabis products can be used is an issue that has been vexing patients and their advocates from coast to coast. A victory was reported from Arizona in May, when the state's top court struck down a law banning possession of cannabis on college campuses, even by those registered under the state medical marijuana program. A confusing patchwork of policies continues to characterize the question whether medical marijuana should be permitted in hospitals and senior care centers. Similarly, Section 8 housing residents have been demanding their right to use medicinal cannabis in the privacy of their own homes—their efforts recently resulting in legislation on Capitol Hill.
Cross-post to Cannabis Now

Image by Herbal Remedies