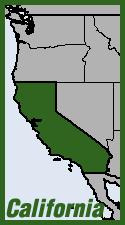 The Marin Alliance for Medical Marijuana in Fairfax—California's oldest cannabis dispensary—is preparing to close its doors following a Dec. 2 ruling by Marin County Superior Court Judge Roy Chernus, who refused to stop the club's pending eviction. Chernus found that the dispensary's lease requires compliance with federal law, which forbids selling cannabis. MAMM founder Lynnette Shaw told Global Ganja Report by e-mail Dec. 5: "We are moving ourselves shortly to an unspecified location for storage. Maybe even today. Sigh..."
In September, Melinda Haag, the San Francisco-based US attorney for the Northern District of California, sent a letter MAMM's landlord, Farshid Ezazi, warning that he faced forfeiture and possible criminal action if the dispensary remained at the location. In October, Fairfax Mayor Larry Bragman wrote to Haag informing her that the MAMM had been operating the storefront for 14 years under a conditional use permit granted by the town. On Nov. 4, the Fairfax Town Council unanimously resolved to support continued operation of the MAMM and "all legal medical dispensaries because of the humane services they provide to communities and their financial contributions to local government."
Nonetheless, on Nov. 18 prosecutors filed a forfeiture complaint against Ezazi. The complaint stated that it was located within 1,000 feet of a Little League baseball field, making its operators subject to enhanced penalties—including up to 40 years in prison. The complaint also claims the permit allowed the alliance to distribute cannabis to minors, and asserted that Shaw was the subject of a 2002 federal court order permanently enjoining her from manufacturing or distributing cannabis.
When Ezazi moved to evict in response to the federal threats, the MAMM went to county court seeking to prevent him from breaking the group's lease. But the judge found that MAMM should bring the question—whether or not it is inappropriate for the feds to force a landlord to carry out federal law enforcement—to a jury. Meanwhile, he would not bar the eviction, pointing out that the lease included a provision that the tenant would not violate state or federal law.
As for the 2002 federal court order, Shaw asserts she considered that superseded by the agreement that resolved a lawsuit by patients with the Wo/Men's Alliance for Medical Marijuana in Santa Cruz over a 2002 raid. She argues agreement the WAMM case also covered MAMM and the Oakland Cannabis Buyers Cooperative (today the Patient ID Center). States Shaw: "We thought the old injunction that we had appealed for ten years (spending every penny we ever had in legal fees) was rendered moot when the WAMM case was settled in 2009, since we were bundled together with WAMM and OCBC, legally."
MAMM has until Dec. 9 to file an answer to Chernus' ruling, and can still request a jury trial. (San Francisco Chronicle, Dec. 4; Marin Independent Journal, Dec. 2; Marin Independent Journal, Dec. 1; California Watch, Nov. 28; Marin Independent Journal, Nov. 15; Marin Independent Journal, Oct. 7 )