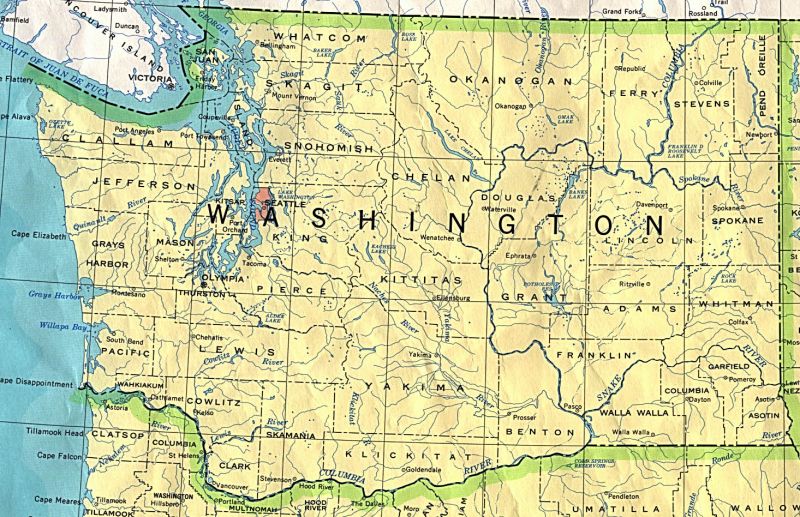 Cannabis cultivation is emerging as an issue in the American West's interminable conflicts over control of water. On May 20, the US Bureau of Reclamation (BuRec), which supplies irrigation districts across the western states, issued a policy memo saying its water may not be used for marijuana. BuRec staff would document "all activities and communications" regarding "known or potential uses" of its waters for cannabis cultivation—and "will report such use to the Department of Justice." Washington state's Roza Irrigation District, which supplies BuRec water to some 72,000 acres in Yakima and Benton counties, in early April issued a "precautionary message" warning cannabis growers that they could get cut off.
But the practical effects of the policy are unclear. If the Justice Department were to target irrigation districts for supplying water when it's not targeting the folks actually growing the cannabis, it would have a lot of angry corn and apple farmers on its hands.
In comments to the media, the feds have virtually acknowledged the dilemma. "We're not an investigative agency. We're an agency that provides water to irrigation districts," BuRec spokesman Dan DuBra told the Yakima Herald. "The limit of our proactive stance is that if asked, we're not approving it, and if we become aware of it, we report it."
On May 22, the Seattle Times protested "the Bureau of Reclamation's decision to be an enforcement arm of the failed Controlled Substances Act." The editorial favorablly noted that Rep. Suzan DelBene (D-WA) has called on the Obama administration to "make clear that it will not penalize" people for complying with state marijuana laws.
In Colorado, growers will be less affected by the new ruling because the state allows only indoor cultivation—which of course has an inestimably bigger carbon footprint. So here we have federal policy penalizing the more environmentally sound state policy. At the same time that cannabis grows are being scapegoated for water shortages. Pretty out of wack. (More at HuffPo, May 20; HuffPo, May 19; McClatchy, April 27)
Cross-post to High Times
Graphic: Perry-Castañeda Library Map Collection