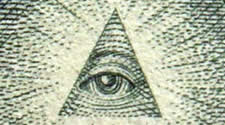 From the "Tulip Mania" in 15th century Holland to the Bitcoin bubble of 2017, high hopes for a commodity's market performance can lead to unsustainable overvaluation inevitably followed by a painful correction. Many observers believe that cannabis fell prey to this phenomenon in 2018—but are hoping for growth in a more rational and realistic market in the coming year.
As the year ends, there is a sense of disappointment over the performance of cannabis stocks, in the wake of exuberant optimism at the prospect of Canadian legalization just a few months ago.
Back in March, ArcView Group, the Bay Area cannabis industry research firm, released a new study with the sanguine title of "The Road Map to a $57 Billion Worldwide Market." Although it warned that continued legal and bureaucratic restrictions are bottlenecking the market, it assumed that these impediments constituted the only significant obstacle to growth.
Looking back on how cannabis stocks actually performed this year, some observers see other factors distorting the market. In the unsubtle language of Motley Fool investment website, "marijuana stocks put up an absolute stink bomb in 2018."

Shortages burst cannabis bubble
By way of example, Motley Fool notes the recent performance of the Horizons Marijuana Life Sciences ETF, or exchange-traded fund. As of last weekend, it was down 45% year to date, and has lost more than three-quarters of its initially very impressive gains since being launched in the spring of 2017.
Motely Fool identifies three factors that have inhibited growth. First, the cannabis shortage in Canada, which "will eat into sales and potential profits." And indeed, Canada's licensed producers have been struggling to meet consumer demand since cannabis officially went legal in the Great White North in mid-October.
The analysis looks at the case of Aurora Cannabis, the Alberta-based firm "which is most likely going to be the top-producing pot stock once it has its capacity completely ramped up." Great expectations were raised following Aurora's acquisition of Uruguay's ICC Labs, which has ambitions to export cannabis oil throughout Latin America and beyond. It is estimated that the combined capacity of the companies could hit 700,000 kilograms in peak annual output. "Yet, based on the company's latest quarterly filing, it was only producing about 10% of this amount on an annual run-rate basis as of November. It's going to be a while before Aurora can realize the potential of its capacity, and investors are finally coming to terms with that."

A second factor, stated in somewhat smart-alecky terms: "Earnings actually matter now." Counterintuitively, seven of Canada's leading licensed producers—Aurora, Canopy Growth, Aphria, Tilray, The Green Organic Dutchman, Auxly Cannabis and Cronos Group—together actually lost nearly $300 million in their most recent quarter. The culprit seems to be unrealistic expectations that inflated the value of these companies before legalization actually took effect.
A final factor is named as "share-based dilution." According to Investopedia, "Dilution is a result of a reduction in the ownership percentage of a company, or shares of stock, due to the issuance of new equity shares by the company... When the number of shares outstanding increases, each existing stockholder owns a smaller, or diluted, percentage of the company, making each share less valuable."

Aurora is a particular case in point. The company's "share count has ballooned from 16.2 million shares at the end of fiscal 2014 to probably north of 1 billion shares by sometime in the next quarter or two. Aurora's 'growth-at-any-cost' business model is costing shareholders big-time."
MarketWatch also notes that Canadian retail cannabis sales have been hampered by supply shortages—leading to some absurdities. For instance in Ontario, the only method of legal purchase was an online store that launched in the middle of a postal strike. Alberta has suspended licensing of brick-and-mortar retail outlets because the province has only received 20% of the cannabis it had ordered since Oct. 17.
The tentative good news
Another Motley Fool account notes some reasons for optimism. Tilray of British Columbia back in June became the first Canadian-based cannabis stock to go the initial public offering route on a major US exchange, the NASDAQ. Since Ontario's Cronos broke the barrier by listing on the NASDAQ in February, nearly a half dozen cannabis companies have uplisted from over-the-counter trading to the NASDAQ or New York Stock Exchange.

Investors Business Daily notes that when Ohio-based Green Growth Brands this week announced its plan to launch a hostile takeover bid for Ontario's Aphria, shares jumped not only for Aphria but for most other cannabis stocks as well.

Investorplace recalls the similar rally after the infusion of a massive $4 billion investment into Ontario-based Canopy Growth from beer and beverage giant Constellation Brands in August. "That was when marijuana stocks took off like a rocket ship." But the subsequent slump is also noted: "just as 2018 was the year of the cannabis craze, it was also the year of marijuana stock volatility."

However, Investorplace actually sees reason for optimism in the slump itself, which was a needed adjustment: "it increasingly looks like the pot stock bubble has already popped, and we are now in the post-pop phase. This inherently implies more stability going forward."

Cross-post to Cannabis Now

Photo by
Hammer51012