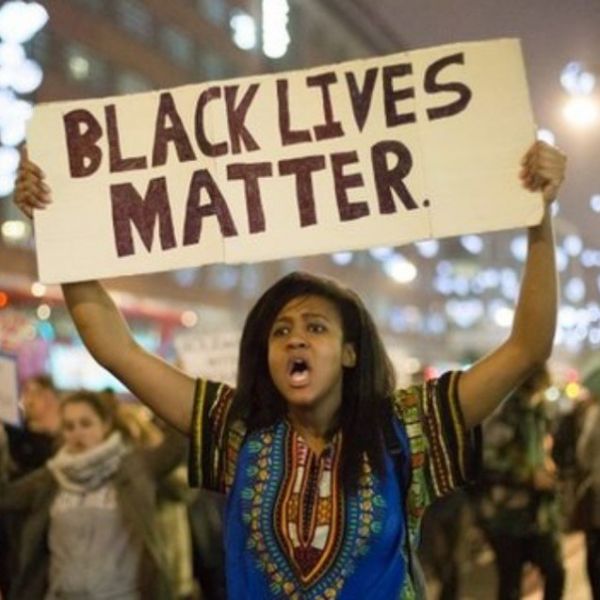 A figure from the Bay Area cannabis industry was embroiled in America's fast-escalating culture wars when she threatened to call the police on a young Black girl selling water on a San Francisco street. In the outcry, she has stepped down from her own company—and helped draw a line over what behavior is considered acceptable in the cannabis community.
Alison Ettel unintentionally became an Internet meme when she went through the motions (at least) of calling the police to complain about an eight-year-old African American girl selling bottled water "without a permit" on a hot day in San Francisco's South Beach neighborhood.
Young Jordan Austin was selling water to Giants fans near AT&T Park when Ettel (who is white) came out of her home-office and threatened to call the cops. Jordan's mom, Erin Austin, filmed as Ettel seemingly made the call—although city police later said no call was actually received. Ettel can be heard saying the girl was "illegally selling water without a permit." In one embarrassing moment, Ettel can be seen trying to hide behind a stoop from the elder Austin's camera as she seemed to place her call. Austin taunts that "the whole world gonna see you, Boo."

And it seems like the whole world has. The video went viral on the Internet, and Ettel was shortly identified. It emerged that she was CEO and founder of TreatWell Health, a cannabis business that specializes in CBD oil that can be mixed with pet-food. According to a 2015 profile of the treatment in the San Francisco Chronicle, it has actually saved dogs suffering from arthritis from being euthanized. Of course, California's medical marijuana law does not cover animals, and Ettel admitted to the Chronicle that her firm was operating on a "don't ask, don't tell" basis.

Ettel later told CNN that the girl had been shouting in front of her window for hours before the incident occured. "I should never have conforted her and I know that, but I did and I'm embarrassed by that," Ettel said.

Derided with the hashtag #PermitPatty, Ettel found herself the subject of unflattering portrayals in places like the African American news and culture site The Root. Finally, the Chronicle reported on June 26—just three days after the initial incident—that several Bay Area dispensaries had announced that they will no longer carry TreatWell Health products.

Some dispensaries said they would donate proceeds from the remainder of their stock in TreatWell products either to Jordan herself or to non-profits for Black girls. For instance, the Berkeley Patients Group said profits from their remaining inventory will be donated to Cinnamongirl Inc, "an Oakland-based mentoring organization for ambitious girls of color."

Magnolia Oakland dispensary similalry said it would suspend sales of TreatWell treats, and donate returns from remaining stocks to Black Girls Code, a San Francisco-based group that provides technology education for African American girls.

Finally, TreatWell representative Cynthia Gonzalez said that Ettel had resigned from the company. "It is Ms. Ettel's belief that TreatWell, its employees and patients should not have to suffer because of a situation that occurred in an escalated moment," Gonzalez said, according to the Chronicle.

Jordan Austin, meanwhile, has been given enough money fom supporters to go to Disneyland. Jordan told Inside Edition she is "extremely" excited to go to Disneyland, because her family "has never gone."

The #PermitPatty imbroglio follows the #BBQBecky affair in Oakland last month, when a white woman called the police to complain about a group of Black folks grilling barbecue in a public park. The controversy also comes as the latest Black Lives Matter protests are breaking out in Pittsburgh, Pa., following the death of a 17-year-old African American, Antwon Rose, who was shot multiple times by police as he fled a traffic stop.

Graphic: Checkin Trapps