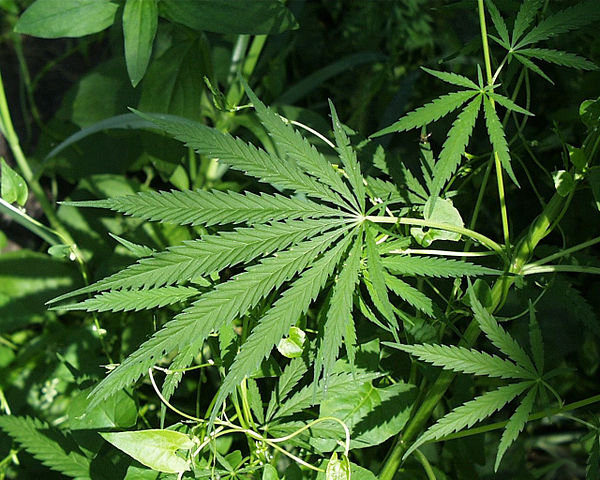 The US Department of Agriculture is opening an Industrial Hemp Germplasm Repository, in conjunction with upstate New York's Cornell University. The facility is envisioned as a major hub for genetic analysis and research, helping to spur the hemp industry's growth regionally and nationally.
The nation's first industrial hemp seedbank, with the imprimatur of the US Department of Agriculture, is about to open at Cornell University, the Ivy League institution in New York state's agricultural Finger Lakes region.

Initiation of the project was announced Aug. 2 by New York's Democratic Sen. Chuck Schumer, the Senate minority leader who had fought for federal hemp legalization last year.

Schumer vaunted the $500,000 in federal funding he helped secure for the USDA's Agriculture Research Service (USDA-ARS) to launch the facility, which is to be operated at Cornell AgriTech in Geneva, NY. Formerly known as the New York State Agricultural Research Station, Cornell AgriTech houses a Plant Genetic Resources Unit (PGRU), run jointly with USDA-ARS.

Schumer plugged the new project, dubbed the Industrial Hemp Germplasm Repository, as a boon to the region's farmers.

"When it comes to kicking Upstate New York's burgeoning industrial hemp industry into an even higher gear, the Industrial Hemp Germplasm Repository is just what the doctor ordered. Not only will this facility act as the United States' only industrial hemp seed bank, but it will also allow the world-class agricultural scientists at Cornell to help boost industrial hemp entrepreneurship," Schumer said in a press release.

The senator boasted: "I fought tooth and nail to secure this federal funding while also working to strip back the burdensome federal restrictions that held our farmers and growers back from being able to grow industrial hemp as an agricultural commodity, because I knew the potential this crop had to transform the Upstate New York economy. As work gets started at the Industrial Hemp Germplasm Repository, the seeds we have sown will soon be ready to harvest."
Cataloguing genetic resources
Researchers at the new facility are eager to begin cataloguing the various strains of the hemp plant and their corresponding virtues and applications, according to Cornell's official announcement of the project.

"The hemp seed bank and the research potential it gives our Cornell and USDA-ARS scientists will be vital resources for New York state farmers," said Kathryn J. Boor, dean at Cornell's College of Agriculture & Life Sciences. "We are grateful to Sen. Schumer for his hard work to secure this federal funding."
Larry Smart, professor in the horticulture section at Cornell's School of Integrative Plant Science (SIPS), said the hemp repository is a desperately needed resource for the industry. The seedbank will enable researchers to identify pest-resistant and disease-resistant genes, allowing them to breed new varieties.

Christine Smart, professor in the plant pathology section at SIPS, said she believes cultivars developed at the facility will be ready for farmers within five years. "The more germplasm that scientists have access to," she said, "the better the chances are that we're going to breed plants that are useful, whether it's for managing pests or specific climates."

USDA-ARS already partners with Cornell scientists at the PGRU on research into grape, apple, cherry, tomato and Brassica crops.
Federal support for hemp farmers
The facility wast conceived in Schumer's legislation, the Hemp Farming Act of 2018, which was ultimately incorporated into the 2018 Farm Bill. This historic bill legalized hemp cultivation and is having broad impacts across the country, from agriculture to criminal justice.

The USDA-ARS funding for the Industrial Hemp Germplasm Repository is seen as a step toward establishment of a national public hemp seedbank, as a resource for farmers coast to coast.
There have been other recent steps in this direction. In June, inauguration of a Global Hemp Innovation Center was announced at Oregon State University, where a multidisciplinary team will be working to establish standards for the worldwide industry.
Cross-post to Cannabis Now
Photo by WikiMedia