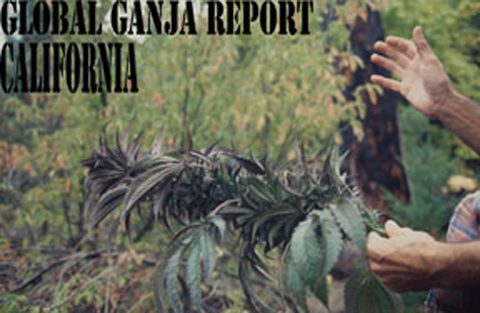 Northstone Organics, a dispensary in Mendocino County's Redwood Valley, was raided by federal agents Oct. 13, in a move that has sparked outrage across Northern California's Emerald Triangle. "They came in, guns blazing," Northstone Organics owner Matthew Cohen said of the early morning raid, although it does not appear any shots were fired. "They calmed down and were pleasant at the end, but they came in with machine guns."
Cohen and his wife were handcuffed for hours as agents searched the premises, seizing 99 plants, computers and testing equipment. He said the agents threatened to file federal charges against him, although no arrests were made.
Cohen noted the "insane irony" of the situation, saying, "We actually are a legitimate not-for-profit corporation... We worked with the county to get where we are, and there are illegal growers all around us. We fell under what the US Justice Department said was the threshold for prosecution," meaning 1,000 plants.
"This is a systematic federal terror campaign," said Charlie Custer, co-founder of both the Tea House Collective cannabis coop and the Humboldt Medical Marijuana Advisory Panel, a policy group that has worked closely with the Humboldt County Planning Commission. He believes the actions of the federal prosecutors are politically motivated. "They absolutely do not want to see any states voting for legalization in 2012. That's what this is all about."
Two employees of Northstone Organics, meanwhile face charges in Sonoma County Superior Court of transporting and possessing cannabis for sale. Daniel Harwood of Willits and Timothy Tangney of Lucerne were stopped twice in October by a Sonoma County sheriff's deputy who smelled cannabis and seized about three pounds they were reportedly delivering to patients in the Bay Area. Mendocino County Supervisor John McCowen and Sgt. Randy Johnson, who oversees the cannabis permit program at the sheriff's department, have been subpoenaed by the men's defense attorney, and were quoted as supporting the cooperative.
Other county authorities are being more distanced. "Law enforcement officers do not support or defend the illegal growing, manufacture, transportation or distribution of marijuana," according to a joint statement from the Mendocino County Law Enforcement Managers Association and Deputy Sheriff's Association. (North Coast Journal, Oct. 15; Ukiah Daily Journal, Ukiah Daily Journal, Oct. 14)