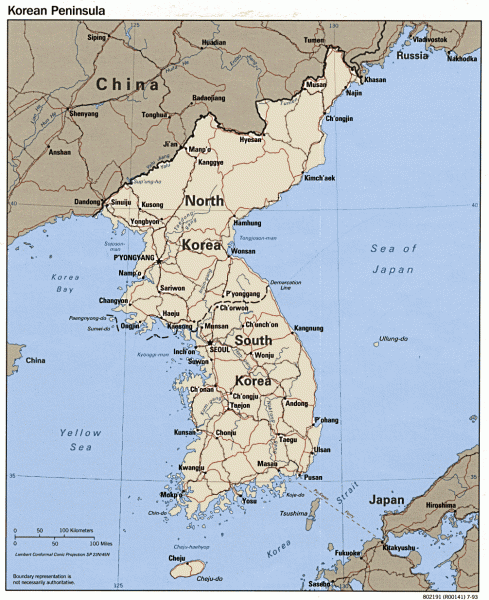 The cannabis prohibition regime in South Korea is a harsh one. Authorities have long been intent on maintaining the official fiction of a "drug-free" nation. But the first crack has appeared in this intolerant edifice, with lawmakers and bureaucrats now moving to approve use of certain imported medical marijuana products.



A bill to legalize medical marijuana products—on a very limited basis—in culturally conservative South Korea won much better odds for passage on Aug. 8 when the health ministry threw its support behind it.

Korea's Ministry of Food and Drug Safety announced that it would back and cooperate in a proposed reform of the Narcotics Control Act to legalize importation of drugs derived from cannabinoids that have already received official approval for use overseas. A bill to thusly tweak the notoriously harsh law was introduced in January by Rep. Shin Chang-hyun of the ruling Democratic Party of Korea—which is fairly socially liberal by Korean standards.

The Democratic Party came to power in new elections after President Park Geun-Hye of the more conservative Liberty Korea Party was impeached in December 2016 following weeks of mass protests over a corruption scandal. The new president, Moon Jae-in, is yet to weigh in on the measure. His support would likely be decisive, as the Democratic Party has the most seats in the National Assembly, Korea Herald notes.
Even limited reform a 'breakthrough'
The proposed reform would list approved products and establish protocols for patient access. Kwon Yong-hyun of the Korean Cannabis Association told Marijuana Business Daily that the Health Ministry's announcement represents a "breakthrough." It is anticipated that approved products would include Epidiolex and Sativex for conditions such as epilepsy, as well as the synthetic THC approved in the US as Marinol to stimulate the appetite of AIDS sufferers and help cancer patients tolerate the side effects of chemotherapy.
Under the legislation, patients would be required to apply to the Korea Orphan Drug Center, an official agency established to facilitate access to medicines that are hard to find in the country. A physician's prescription would also be required, with approval considered on a case-by-case basis.

The Korean Cannabis Association announced in July that it has "arranged for the supply of high-quality medical cannabis" from Israeli company Tikun Olam, in a deal that also includes Canadian equity form York Bridge Capital. The Association's Kwon told Marijuana Business Daily: "We are making connections with patients' communities and associations of professionals. We have momentum." However, this would appear to be a stratagem to press authorities on expanding the scope of the law, as no tolerance of herbaceous cannabis has yet been broached.
Intolerant legacy of dictatorship
However limited this opening may seem, it is significant in the context of South Korea. As explored in an in-depth overview by Korea Exposé magazine least year, cannabis became completely taboo under right-wing military dictator Park Chung-hee, who ruled the country from 1961 to 1979—the father of the recently ousted Park Geun-hye. Afraid of contamination by the Western counterculture, the elder Park made conservative values official ideology and declared South Korea to be "drug-free." This dogma remained unquestioned even after South Korea's democratic transition in 1988, prompted by a campaign of student protests.
However, the official fiction of a "drug-free" country is getting more difficult to maintain, Last July, Korea JoongAng Daily reported the embarrassing news of a significant jump in illegal drug seizures by customs agents. While most of the seized contraband was methamphetamine, 15% was cannabis. Of course authorities knew what to blame. Lee Seung-kyu, a director of the Customs Service, said: "We expect the amount of marijuana smuggled into Korea to rise further following legalization in some states in the US."
Cross-post to Cannabis Now
Graphic: Perry-Castañeda Library Map Collection