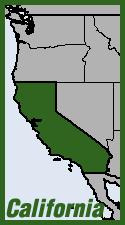 Federal prosecutors warn they are preparing to target newspapers, radio stations and other media outlets that advertise medical marijuana dispensaries in California. US Attorney Laura E. Duffy, whose district includes Imperial and San Diego counties, said cannabis advertising is the next area she's "going to be moving onto as part of the enforcement efforts in Southern California." Duffy said she could not speak for the three other US attorneys in the state but stressed that their efforts have been coordinated so far.
"I'm not just seeing print advertising," Duffy said in an interview with KQED Radio. "I'm actually hearing radio and seeing TV advertising. It's gone mainstream. Not only is it inappropriate—one has to wonder what kind of message we're sending to our children—it's against the law."
Federal law prohibits people from placing ads for illegal drugs in "any newspaper, magazine, handbill or other publication." The law could also extend to online ads. The US Justice Department recently won a $500 million settlement from Google for selling ads linking to online Canadian pharmacies.
Duffy said her effort against media outlets would first entail "going after these folks with...notification that they are in violation of federal law." But she noted that she also has the power to seize property or prosecute in civil and criminal court.
William G. Panzer, an attorney who specializes in marijuana defense cases, said that the law targets anyone who "places" an illegal ad in a newspaper or publication. The penalty for a first offense is a maximum four years in prison and eight years for someone with a prior felony conviction. Nevertheless, Panzer said he is not aware of a single appellate case dealing with this section of the law, and that "the statute is not entirely clear" on whether newspapers as opposed to advertisers can be charged. Newspapers could argue that they have a First Amendment right to run the ads, and any "prior restraint" before publication is itself illegal. Additionally, the law makes an exception for ads that advocate the use of illegal drugs but don't explicitly offer them for sale or distribution.
Duffy made clear she believes the law gives her the right to prosecute media outlets. "If I own a newspaper...or I own a TV station, and I'm going to take in your money to place these ads, I'm the person who is placing these ads," Duffy said. "I am willing to read (the law) expansively and if a court wants to more narrowly define it, that would be up to the court." (California Watch, Oct. 12)