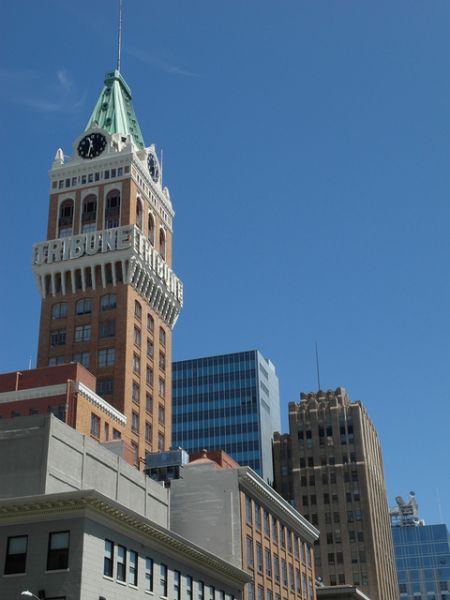 Oakland's KTVU on Oct. 5 noted a miltestone for the East Bay city: exactly 10 years of operation for Harborside Health Center, the foremost "pioneering enterprise" in California's cannabis industry. "The world's attitude towards cannabis has shifted massively in the course of the 10 years that Harborside has been open," box-store dispensary founder Steve DeAngelo told the station, noting legalization of recreational use in four states and the District of Columbia. "So we have seen really a massive, tectonic shift in attitudes towards cannabis." KTVU hails Harborside as "a solid, respected business with 200 employees and contractors, serving 200,000 patients."
KTVU's favorable coverage is hardly surprising. With cash-strapped Oakland increasingly looking to cannabis to bring home the bacon, Harborside provides the most revenue of the city's dispensaries. It also helped make the industry respectable with a large, well-lit waterfront location and high standards of professionalism. With California preparing to vote on a general legalization initiative in November, the industry is only set to expand.

And the aniversary comes just five months after Harborside reached a deal to end the long effort by federal prosecutors to shut it down. Under what DeAngelo hailed as the "historic agreement," the Justice Department dismissed its forfeiture case against Harborside and its sibling dispensary in San Jose. In return, the dispensary agreed only not to pursue any legal action against the government over the case.
But the industry is not without contention in hardscrabble Oakland. The San Francisco Chronicle's Smell The Truth blog noted last week high tension at a hearing of the Oakland City Council Public Safety Committee, on controversial measures to make daylighting cannabis address issues of racial and economic justice. The hearings were specifically on how the "equity" decreed by a recent measure will be defined in the city's forthcoming permitting process for the industry. Groups like the Oakland Diversity and Equity Cannabis Coalition (OakDECC) want to modify the program to add more beneficiaries in the city's blighted neighborhoods—those hit hardest by the impacts of cannabis criminalization.

Cross-post to High Times
Photo: Calwest