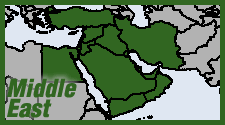 International outrage over the mounting wave of executions in Iran reached another milestone Aug, 27, when 12 drug convicts were hanged at Karaj Central Prison outside Tehran. Days earlier, when the 12 were transferred to solitary confinement at the Karaj facility in preperation for the executions, the United Nations issued an urgent plea. UN Special Rapporteur on the situation of human rights in Iran, Ahmed Shaheed, called on the Islamic Republic to stay the executions immediately. After they were carried out, Shaheed's response was harsh.
"The execution of individuals for drug-related offences is simply illegal," Shaheed said, stressing that international law allows the death penalty only for the "most serious crimes," where there is intentional killing, and after a fair trial conforming to the most stringent due process guarantees. "Combating drug trafficking, a serious concern in Iran, does not justify the use of the death penalty in drug-related cases," the Special Rapporteur stated.
One of the defendants, Alireza Madadpour, had appealed publicly to Iranian authorities not to go ahead with the planned executions. Madadpour was arrested when less than one kilogram of crystal meth was found in a police raid on a house he had cleaned. He never even met his defense lawyer, and his trial lasted about 20 minutes.
Earlier in August, Zeid Ra'ad Al Hussein, the UN High Commissioner for Human Rights, called Iran's execution of 20 members of the Kurdish minority a "grave injustice." Amnesty International also condemned Iran's execution of a gay teen in July as illegal.

Cross-post to High Times