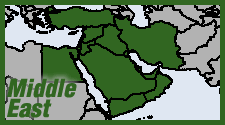 Israel's Knesset overwhelmingly passed a cannabis decriminalization measure—sponsored by the ruling conservative government. This fruit of a long campaign by activists is, however, tentative. The law is set to expire in three years, pending a review of the policy's impacts.
Israel's parliament, the Knesset, approved the long-pending bill to decriminalize personal possession of cannabis on July 19. But the new law is itself on probation.
A cautious measure
The "Responsible Decriminalization" bill was approved by a vote of 41-1, with one abstention, just before the Knesset broke for summer recess. The measure was actually sponsored by the hardline conservative government of Prime Minister Benjamin Netanyahu. It was drafted by his Minister of Public Security Gilad Erdan, and promoted by MK Meirav Ben-Ari of the center-right Kulanu party over a two-year process.
Accounts on Jewish Press and Israeli website Cannabis News make clear that this is a cautious and conservative measure, as decrim laws go. The removal of criminal penalties is only for the first three violations within a five-year period, with the count then starting over. An individual caught with up to 15 grams (roughly half an ounce) is to pay a fine of $275 on first offense, and $550 for the second. The offender will have to enter a "conditional arrangement" for the third. This could include a fine or community service. A fourth within the five-year period remains a criminal offense.
Those facing a third strike can chose to go to trial rather than pay the fine—but if they are found guilty, they must pay a fine of at least $800. Minors, active-duty soldiers, prisoners and previous criminal offenders are not covered by the decrim law.
Finally, the law is to sunset in only three years, with renewal pending studies on its impacts and implications.

Sale and cultivation will remain criminal offenses under the law.
Putting brakes on the medical program
Israel already has a robust medical marijuana program, with some 25,000 registered users. Many are Israeli Defense Forces veterans suffering from post-traumatic stress. The program has recently run into come controversies, however. It has up to now been tightly controlled by the Health Ministry, with licensed growers providing directly to physicians. A pilot program to make extracts available in pharmacies was launched this year. But the same reform that allows limited pharmacy sales of extracts also places greater restrictions on herbaceous cannabis. For instance, it bars the labeling of specific cannabis strains by name.

There are concerns about the high costs of the extracts, as well as the limited scope of the pharmacy plan—for instance, the country's capital and biggest city, Tel Aviv, won't have any outlets.

The Jerusalem Post on June 4 reported how one campaigner actually consumed cannabis in the Knesset chamber to protest the restrictions. During a heated debate on the question, an activist shouted from the spectator gallery, "I have cannabis medical oil that contains 30% THC. You say it's a dangerous drug—what will happen to me if I consume it?" He then swallowed the contents of the bottle, finishing to the amazed lawmakers, "You can't overdose on medical cannabis oil!"

The man, father an ailing daughter who requires cannabis oil, threatened to set up a lab at home to produce the extract if the new policy makes it impossible for his child to access it legally. He was removed from the chamber by security. A woman was also removed from the chamber, accusing Health Minister Yaakov Litzman of being "heartless" as she was hustled out.
And while Israel has developed a burgeoning commercial cultivation industry, there are signs that the government is putting the breaks on this. Recently incorporated firm Together Pharma, with an expansive greenhouse operation in Ashkelon, announced in March that it would relocate part of its cultivation outside the country, amid misgivings over whether exports will eventually be permitted. Despite approval from the Health, Agriculture and Finance ministries, Netanyahu suddenly ordered the plan to approve cannabis exports frozen in February. Media reports in Israel suggested this move was undertaken to appease the Trump administration in Washington.
A single-issue Green Leaf Party was launched to advocate for legal cannabis in 1999, although it has not succeeded in winning any Knesset seats. A big step toward normalization of cannabis came when the center-left Meretz party held a confab at the Zionist Organization of America building in Tel Aviv to promote legalization in March 2015.

Cross-post to Cannabis Now