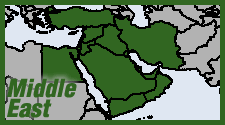 More than 50 Israeli citizens have contacted State Comptroller Micha Lindenstrauss with a request that he look into "waste of tax money" on police searches and investigations of them for cannabis violations. "Investigate the disproportionate investment of resources in going after marijuana consumers," demands the letter.
The letter, which has won 56 signatories, starts off with a personal appeal: "I am 32-years-old, a combat officer in reserves, a manager on a government network, hold a Bachelors Degree with honors from Hebrew University. In short, I am a normative person and a contributing and tax-paying citizen. Unfortunately, the taxes I pay are used to persecute me and make me into a criminal without me having harmed anyone."
The letter notes that "tens of hundreds of thousands of entirely normative people smoke marijuana" and that the police "are doing everything in their capacity to persecute them."
The letter complaining of body searches in police stops, and notes that a man was recently arrested for smoking a joint by undercover officers during his beach wedding. "Where were these policemen when Arik Karp was murdered on the beach?" it asks, referring to a recent gruesome crime that has won much media coverage in Israel. (YNet, Aug. 15)