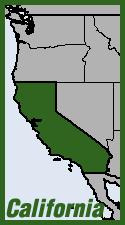 Late on the night of Dec. 13, the Long Beach City Council deadlocked on a motion to ban medical marijuana collectives in the city—a measure backed by both the city attorney and police department. The vote—split 4-to-4—was quickly followed by a second vote to delay another such vote until January. The vote followed some three hours of public comments—from medical marijuana patients and activists, lawyers and lobbyists, to local business owners and residents who claimed dispensaries were selling pot to "kids on bikes." One of the patients who spoke, Mark Lee—who has no legs and is wheelchair bound—urged the council not to ban the dispensaries because it would force him to obtain his medicine on the street.
"Just a few years ago, the only option in Long Beach was the streets," said Lee, who complained of theft by "so-called" dealers. Lee credited the council with allowing him to live a "pain-free life" by passing its 2010 ordinance, which allowed dispensaries to obtain permits to grow and distribute if they won a lottery process that cost $14,000 to enter.
But not all clubs were able to afford that fee, and some refused to pay out of principle—and the city reacted by shutting down several such clubs with police raids and hefty fines. That led to a lawsuit on behalf of Ryan Pack and Anthony Gayle, members of a pair of closed clubs. In an October decision, California's Second Appellate District ruled that federal law preempts the city of Long Beach's permitting process, saying that issuing permits to grow marijuana oversteps state law and conflicts federal law. This effectively threw out major portions of the city's ordinance, and invalidated numerous civil proceedings against dispensaries the city had charged with violating the ordinance. The City of Long Beach is appealing to state high court.
The Long Beach Collective Association (LBCA) has submitted amendment language to the mayor, Long Beach City Council, and city attorney, which recommends language that would allow the current ordinance to remain functional under California law. (OC Weekly, Dec. 14; Toke of the Town, Dec. 7; Daily Journal, Dec. 2)
A coalition of advocates and public officials filed an amicus "friend of the court" brief asking the California Supreme Court to take the appeal of Pack v. City of Long Beach. The coalition, which includes Americans for Safe Access (ASA), the American Civil Liberties Union (ACLU), the Drug Policy Alliance (DPA), as well as the County of Santa Cruz, is also seeking outright depublication of the Second District ruling.
Advocates claim the Pack decision has been widely misinterpreted by localities across California in hurried bids to ban distribution and crackdown on existing facilities regardless of their compliance with state law. "The Pack ruling contradicts three other appellate court decisions that have rejected federal preemption, indicating this fight is far from over," said ASA chief counsel Joe Elford, co-author of the amicus brief. "We stand today in support of Long Beach and other cities' right to regulate medical marijuana distribution under state law." (ASA, Dec. 13)