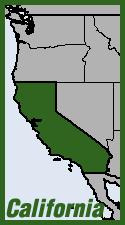 Five medical cannabis activists were arrested April 12 in the San Diego City Council chambers protesting the final vote on a local distribution ordinance, which advocates say imposes a citywide de facto ban on collectives. During the hearing, members of the Stop the Ban Campaign—a coalition of over 20 local, state, and national groups spearheaded by Canvass for a Cause and the San Diego chapter of Americans for Safe Access (ASA)—repeatedly chanted "We demand safe access!" The action forced the council to clear the chambers, postponing a critical vote on the ordinance.
The Stop the Ban Campaign has demanded that the City Council amend its ordinance to include a compliance period that will avoid the immediate closure of more than 100 facilities currently serving thousands of area patients, and to open up available space in the city so that collectives can relocate. The City Council has so far refused to acknowledge the recommendations of experts and the grassroots pressure.
"The patient community in San Diego will not be deterred despite the efforts of the City Council," said ASA San Diego chair Eugene Davidovich, one of the protest organizers who was arrested. "One way or another San Diego patients will gain safe access to their medication, but it would be much more effective for the city to work with us instead of fighting us at every step of the way."
Prior to the bill's first reading on March 28, the Stop the Ban campaign organized the largest letter-writing campaign in San Diego's history. The ordinance was also opposed by the chair and vice-chair of the city's Medical Marijuana Task Force.
Advocates are now targeting San Diego Mayor Jerry Sanders, urging him to reject the bill and tell the City Council to come back with a version that reflects the community's input. The San Diego chapter of ASA in collaboration with the Stop the Ban Campaign have also submitted a ballot proposal to the city clerk in an attempt to put the issue before the voters. (ASA, April 12)