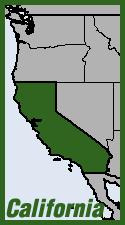 Medical marijuana advocates Americans for Safe Access (ASA) will join the Brownie Mary Democratic Club of Riverside County to stage a peaceful counter-demonstration at 11 AM on Monday, Sept. 23, against the 2013 National Marijuana Policy & Strategy Conference being held in Rancho Cucamonga. The conference is sponsored by some of the same groups that have strenuously lobbied against statewide regulations in California, including the California Narcotic Officers' Association and the California Peace Officers' Association.
"Patient advocates stand with local and state officials, including the California Attorney General, in demanding statewide medical marijuana regulations," said ASA California director Don Duncan. "In order to accomplish this, however, law enforcement associations and other medical marijuana opponents meeting in Rancho Cucamonga must begin to work with us to establish a framework that will serve both patients and the public at large."

The Marijuana Policy & Strategy Conference comes less than two weeks after some of its sponsors successfully thwarted passage of AB 604, the Medical Cannabis Regulation and Control Act, a bill that would have developed, implemented, and enforced regulations for commercial medical marijuana activity throughout California, including production, processing, distribution, transportation, and testing. Like previous attempts over the past couple of years, AB 604 failed to pass due to aggressive lobbying efforts by law enforcement, despite the call to adopt such legislation by California's top law enforcement official, Attorney General Kamala Harris.

Last month, US Deputy Attorney General James Cole issued a policy statement claiming that as long as states implement "strong and effective regulatory and enforcement systems to control the cultivation, distribution, sale, and possession of marijuana," the DOJ would not use its prosecutorial discretion and would instead defer to local and state law enforcement. "Law enforcement can't have it both ways," continued Duncan. "They can't demand strict regulations, then work to undermine passage of laws that would establish such regulations."
AB 604 author Assembly Member Tom Ammiano (D-San Francisco) has vowed to reintroduce the bill in the next legislative session in 2014. Patient advocates have long fought for more equitable access to medical marijuana in California. Although more than 50 localities have adopted dispensary regulations in California, more than 200 have banned the activity outright. (ASA, Sept. 20)