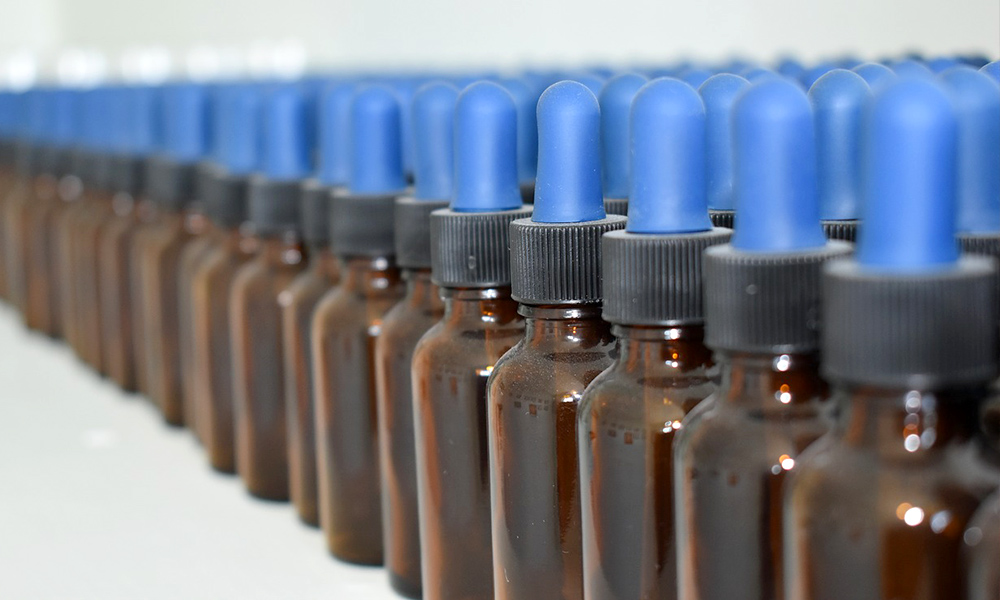 The British government has finally capitulated to pressure from patients, activists and even regional authorities, and officially pledged to make medical cannabis products available on prescription this year. But it remains to be seen which products will win approval—and actual herbaceous cannabis is unlikely to make the cut.
Following months of controversy and media outrages over suffering children denied medicine, the United Kingdom's Home Office announced that doctors will be able to prescribe cannabis-derived medications "by the autumn."

In the July 26 press release, Home Secretary Sajid Javid said: "Recent cases involving sick children made it clear to me that our position on cannabis-related medicinal products was not satisfactory... Following advice from two sets of independent advisors, I have taken the decision to reschedule cannabis-derived medicinal products – meaning they will be available on prescription. This will help patients with an exceptional clinical need."

He immediately followed up by adding that the move is "in no way a first step to the legalisation of cannabis for recreational use." Cannabis will remain a class B drug under the UK's 1971 Misuse of Drugs Act, carrying an unlimited fine and up to five years in prison just for personal possession. Those convicted of dealing can face 14 years behind bars.
The decision comes after 12-year-old epilepsy-sufferer Billy Caldwell was granted an emergency licence allowing him to be treated with cannabis medications by the Northern Ireland Department of Health early this month. He had had been previously granted a temporary licence by the Home Office allowing him access to cannabis oil. His mother Charlotte Caldwell said it was the only effective way to control his seizures.

This was but the most celebrated of several such cases in the UK. The similar plight faced by six-year-old Alfie Dingley has also won much media attention.

The Independent quoted Charlotte Caldwell saying the imminent rescheduling of cannabis medications was "incredible" news. "For the first time in months I'm almost lost for words, other than 'Thank-you Sajid Javid.'"

In the two-part review ordered by Javid, the question first went before Dame Sally Davies, the UK's Chief Medical Adviser, who found that there is evidence that medicinal cannabis has therapeutic benefits. The issue then moved on to the Advisory Council on the Misuse of Drugs, which last week turned in its findings that doctors should be able to prescribe cannabis medications provided the products meet safety standards. The ACMD recommended that such medications be rescheduled under the regulations that govern the Misuse of Drugs Act. Moving it from Schedule 1 to Schedule 2 would remove it from the list of Class B drugs under the law's penalty structure.

In the next step, the Department of Health and Social Care together with the Medicines and Healthcare Products Regulatory Authority (MHRA) is to come up with a definition of what constitutes a "cannabis-derived medicinal product." Designated products will then be rescheduled and made available on prescription.

The MHRA has issued favorable rulings on cannabinoids before. In October 2016, it issued a finding that CBD has legitimate medical applications.

However, as Britain's political website The Conversation notes, if herbaceous cannabis is not reclassified, many medical users in the UK "will continue to be criminalised." Additionally, even for products that are rescheduled, "the costs and bureaucracy involved will likely deter many doctors from prescribing."

This recalls the recent controversies in the United States over whether herbaceous cannabis should be permitted under state medical marijuana laws.

While the Home Office decision has generated much enthusiasm, it will be important to watch closely how the details actually unfold in the weeks to come.

Cross-post to Cannabis Now



Photo via Pixabay



Follow @GlobalGanjaRpt