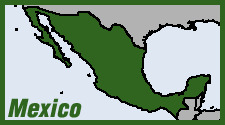 Yet another Mexican journalist was slain Aug. 22, as the cartels continue to exact vengeance on any who would dare to report on their reign of terror and corruption across much of the country. Cándido "Papuche" Ríos, who covered the nota roja (crime and police beat) for local newspaper Diario de Acayucan, was gunned down by unknown assailants along with two other men in the town of Hueyapan de Ocampo, Veracruz state. One of the other two men, with whom Ríos was talking outside a gas station, was a former municipal official.
Ríos had received numerous threats for his reportage of local crime and corrupton, and was officially registered with a Mexican federal program for reporters at risk, the Mechanism for Protection of Human Rights Defenders and Journalists, with a special app on his cell phone to alert authorities in case of danger.
According to a tally kept by the international free speech watchdog Article 19, the slaying of Ríos brings to 10 the number of journalists assassinated so far this year in Mexico. The relentless attacks have made Mexico one of the most dangerous countries in the world for journalists, and Veracruz has been hit particularly hard. Despite the outcry, not one suspect has been tried in any of this year's killings.

The following day's front page of El Diario de Acayucan featured a photograph of Ríos along with a quotation: "Our weapons do not shoot bullets, they shoot truths." Above, the banner headline read: "THEY WILL NOT SHUT US UP" (NO NOS CALLAN).
Across much of rural Mexico, the cartels constitute the real government, with local officials coopted by the usual choice of plata o plomo (silver or lead)—that is, bribes or a bullet. But playing ball with one cartel is no guarantee of protection from its rivals. Veracruz is now the scene of multiple-way power struggle between Los Zetas, the Jalisco Nueva Generación Cartel, the Gulf Cartel and Sinaloa Cartel.
More than 100 journalists have been assassinated in Mexico since 2006, according to Reporters Without Borders, with nine out of 10 of these cases remaininng unsolved. Until now, 2016 was the deadliest year for Mexican journalists, with 11 slain, but that number is set to be surpassed this year. Since the government opened a militarized crackdown on the cartels in 2006, there have been some 200,000 slayings and "disappearances" in Mexico.
Cross-post to High Times