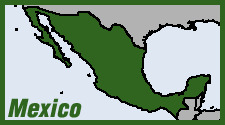 Mexico's military and police have committed widespread human rights violations in efforts to combat organized crime, virtually none of which are being adequately investigated, Human Rights Watch said in a report released Nov. 9, charging that security forces act with "near total impunity."
The 212-page report "Neither Rights Nor Security: Killings, Torture, and Disappearances in Mexico's 'War on Drugs'," examines the human rights consequences of President Felipe Calderón's approach to confronting Mexico's powerful drug cartels. The report finds evidence that strongly suggests the participation of security forces in more than 170 cases of torture, 39 "disappearances," and 24 extrajudicial killings since Calderón took office in December 2006. "Instead of reducing violence, Mexico's 'war on drugs' has resulted in a dramatic increase in killings, torture, and other appalling abuses by security forces, which only make the climate of lawlessness and fear worse in many parts of the country," said José Miguel Vivanco, Americas director at Human Rights Watch.
In all five states surveyed—Baja California, Chihuahua, Guerrero, Nuevo León, and Tabasco—HRW found that security forces systematically use torture to obtain forced confessions from detainees or information about cartels. The report also provides evidence strongly suggesting that soldiers and police have carried out "disappearances" and extrajudicial executions, and in many cases have taken steps to conceal their crimes. While the incidence of grave human rights violations has increased dramatically in the context of Mexico's counter-narcotics efforts, the effective investigation and prosecution of such abuses has not, the report found.
In part, this is because soldiers who commit rights violations against civilians continue to be investigated and prosecuted under military jurisdiction, despite rulings by Mexico's Supreme Court and the Inter-American Court of Human Rights that such abuses should be investigated under civilian jurisdiction. The result has been "near total impunity," HRW said. In the five states surveyed, military prosecutors opened 1,615 investigations from 2007 to April 2011 into crimes allegedly committed by soldiers against civilians. Not a single soldier has been convicted in these cases.
"These abuses are almost never adequately investigated, yet government officials routinely dismiss the victims as criminals and discount their allegations as false," Vivanco said. "As a result, the victims and their families are left with the burden of doing the investigations themselves to clear the names of their loved ones."
Calderón has repeatedly declared publicly that 90% of the victims of drug-related deaths—which his government estimates totaled approximately 35,000 between 2007 and January 2011—were criminals. However, data obtained by Human Rights Watch raises serious doubts about the reliability of these claims. The federal Prosecutor General's Office told Human Rights Watch it had only opened 997 investigations into homicides tied to organized crime from 2007 to August 2011. Federal judges have only convicted 22 defendants for homicides and other offenses tied to organized crime.
HRW called on Mexico to reform the Military Code of Justice to prevent all investigations into alleged human rights violations from falling within military jurisdiction. The report said judges should enforce the prohibition on evidence obtained through torture, and legislators should eliminate the legal provisions such as arraigo (preventative detention) that facilitate abuses of detainees.
"The Mexican government is confronting cartels that have committed horrific crimes against officials and civilians alike," Vivanco said. "But in responding, security forces need to be held to a different standard – not only because upholding rights is the correct thing to do, but also because it's critical for ensuring that public security efforts succeed." (HRW, Nov. 9)
Days before the the HRW reports was released, a Mexican military court sentenced 14 soliders to prison in the slaying of a family that ran a roadblock at La Hoya pueblo in Sinaloa de Leyva municipality, Sinaloa state, in 2007. Two women and three children were killed in the attack. A commander received a term of 40 years, another officer was sentenced to 38 years, and 12 soldiers will each serve 16 years, the Defense Secretariat said. (Reuters, La Prensa, Mexico, Nov. 4)
There have been several such incidents in recent years, the two most notorious being in Tamaulipas and in Nuevo León.