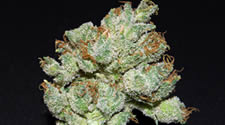 Mexico's former President Vicente Fox again spoke out for drug legalization this month, telling a Washington DC meeting of the right-libertarian Cato Institute's Center for Global Liberty and Prosperity that prohibition bears responsibility for the horrific toll in his country's cartel wars: "Fifty thousand kids from 15 to 25 years old have been killed in the last five years. Violence does not defeat violence." He asked rhetorically: "Do we really expect that the government will eradicate the drugs from the face of the earth?"
Fox referred to other countries, including The Netherlands and Portugal, that have legalized or decriminalized drugs as a method to fight illegal trafficking. The 2008 annual report by Portugal's Institute of Drugs and Toxic Dependency showed that many categories of illegal drug use among Portuguese teens decreased during the first five years of the legalization policy. (Scripps Howard, Oct. 20)
Fox has spoken out for legalization before, but as president he vetoed a legalization bill, under heavy US pressure.
Photo: Themadpothead