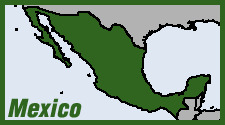 Brazilian federal police on Dec. 28 announced the arrest of José González Valencia, one of the top leaders of the Jalisco New Generation Cartel (CJNG)—the criminal machine that in recent years has risen to challenge the Sinaloa Cartel for control of Mexico's narco trade. Valencia, known as "Chepa" or "El Camarón" (The Shrimp), was arrested at Aquiraz, a resort near the coastal city of Fortaleza, where was spending the Christmas holidays with his family. Authorities said Valencia had been living in Bolivia for two years after fleeing Mexico, and had entered Brazil as a tourist on a Bolivian passport.
Valencia is said to have assumed control of the CJNG after his then-reigning brother Abigael González Valencia was captured in February 2015, in Puerto Vallarta, Jalisco. The duo had run Los Cuinis, a cell that was said to be the financial arm of the CJNG, responsible for laundering and investing narco-proceeds. From this base, they eventually took control of the whole organization.

Valencia is expected to be extradited straight from Brazil to the United States, where he faces trafficking charges.