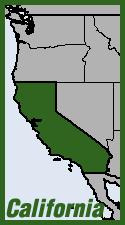 Oakland's City Council July 20 approved regulations permitting what the San Francisco Chronicle called "industrial-scale" cannabis farms—over the protests of small growers who fear they will be squeezed out of the industry they helped build. To address such concerns, the council pledged to create regulations for small and medium-size grow operations later this year.
"It's really important for Oakland to be a vital part of that growth and development for licensed facilities," said council member and mayoral candidate Rebecca Kaplan. But Steve DeAngelo, owner of Oakland's Harborside Health Center, the largest medical marijuana dispensary in the nation, bitterly opposed the measure. His dispensary buys from some 500 different growers—meaning Harborside offers some 100 varieties at any time. Permitting only industrial operations would reduce variety, he said.
"Government should not choose the winners and losers but create a level playing field," he said. "Some people might prefer mass production, assembly-line cannabis that costs less. Others might prefer cannabis grown by a master gardener in a smaller plot. "Let the market sort it out," he said.
The regulations will award permits to four indoor cannabis farms. There will be no size limit, but there have been proposals for farms as large as 100,000 square feet—about the size of two football fields. The regulations require applicants to have a minimum of $3 million worth of insurance, hire security and pay a $211,000 annual permit fee. The city will start issuing permits in January.
While regulating approved growers, Oakland also plans to crack down on illegal grows, Arturo Sanchez, an assistant to the city administrator, told the City Counil—comments that prompted hissing and booing in the crowd.