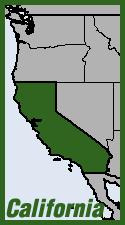 California's most well-known medical marijuana dispensary, Harborside Health Center, was served with a civil complaint for "forfeiture of property" on July 9 for their locations in both Oakland and San Jose. Employees found court papers announcing asset forfeiture proceedings against Harborside's landlords taped to the doors at the two locations the following morning. The Oakland dispensary has been fully permitted and operating since 2006 without incident. The forfeiture action is against the "third-party" property owner, Real Property and Improvements, and was filed by US Attorney Melinda Haag, who last October announced with the other US Attorneys an escalated campaign against medical marijuana dispensaries and growers.
"Harborside has nothing to hide or be ashamed of," said Harborside executive director Steve DeAngelo in a prepared statement. "We will contest the DOJ action openly and in public, and through all legal means at our disposal. We look forward to our day in court, and are confident that justice is on our side." Harborside maintains that it has complied with all local and state laws, and that it was not within 1,000 feet of a school—another rationale the Justice Department is using to target dispensaries even though state law is set at 600 feet.
Since the US Attorney announcement last October, more than 400 dispensaries have shut down in California, mostly due to the specter of federal criminal prosecution or asset forfeiture. At least 300 letters have been sent to property owners around the state, threatening federal action if they don't evict their dispensary tenants. However, only about half a dozen such actions have been taken. The most recent is against Harborside.
Harborside employs over 100 people and is Oakland's second largest retail tax payer. Last year, Harborside paid combined taxes in excess of $3 million, over a million dollars of which went directly to the City of Oakland. Should Harborside be forced to close, tens of thousands of patients will be forced to return to the illicit market, advocates say.
"The claim by the Obama administration that it's not undermining the laws of medical marijuana states like California is becoming less and less tenable," said Don Duncan, California director of Americans for Safe Access, the country's leading medical marijuana advocacy group. "The Attorney General and the president must be held accountable for actions by their US Attorneys that are harming untold numbers of patients." (ASA, AP, July 11)