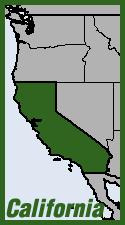 Medicinal cannabis advocates pleaded before the San Jose City Council Nov. 9 for a halt to raids they say have sent fear through providers and patients alike. Drug agents in recent weeks have raided three local dispensaries. Several other collectives, including the San Jose branch of Harborside Health Center, have temporarily closed, fearing further raids. "How can you sit up there and take my rights away?" asked a tearful Aisha Alexander, 36, who told the Council she uses cannabis to relieve breast cancer symptoms.
"This is not something over which we have any authority or jurisdiction," Mayor Chuck Reed told the crowd of dozens who spoke in an open-comment period.
Santa Clara County Special Enforcement Team Commander Danielle Ayers defended the raids in an interview. "The county chiefs got together and told us, 'This is a huge problem in our community, there are 14-, 15-year-old kids buying marijuana,' " Ayers said. "The problem is that they are making money, and they are hiding it. There is money laundering going on."
"Everyone's shaking in their boots," said David Genovese, executive director of the San Jose Patients Group, which was raided Nov. 4. He is also a founding member of the Medicinal Cannabis Collectives Coalition, which promotes "sensible regulations" for providing medicinal cannabis.
Genovese acknowledged that there are some shady operators, but blames city officials for dragging their feet on regulations. City zoning currently does not allow cannabis dispensaries. But Genovese noted that more than 78% of San Jose voters just approved Measure U, which called for a 10% tax on cannabis providers. The Council is to take up its discussion of cannabis dispensary zoning next month.
"This is a modern witch-hunt to chase the 'green skinned' people out of town," said Dave Hodges, who founded the San Jose Cannabis Buyers Collective—among the first of what are now dozens of dispensaries.
Harborside, one of the Bay Area's most high-profile dispensaries, left a message on the door of its San Jose outlet saying, "Recent police raids of San Jose collectives, with no intervention of the City Council, lead us to believe we are not welcome in this community." (San Jose Mercury News, Nov. 9)