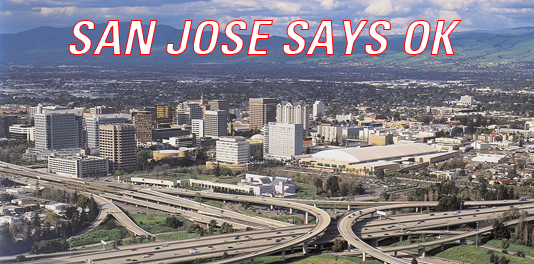 Mayor Chuck Reed issued a memo Jan. 27 calling for the city of San Jose to suspend its controversial medical marijuana ordinance. He cited the California Supreme Court's decision to review four medical marijuana cases dealing with localities' power to regulate, as well as a referendum that has qualified for the ballot to repeal the ordinance. He said the city will remain in talks with dispensaries and will continue to collect taxes on them. "We're just in a position where we can't fix this without some clarification on this unsettled area of the law," Reed said. "It's just impossible for local government to do. So, we're just going to have to wait." The City Council still has to act on Reed's memo.
The San Jose ordinance approved in September would have limited the number of cannabis collectives permitted in the city to 10—about a tenth of the current total. The first 10 to submit qualified applications would be chosen, and they would have to grow all of the cannabis they distribute on site.
Reed, who supported the law, had initially signaled he would let voters decide its fate in June if a referendum qualified. But now he says that with so many things pending, the city should hold off on its own regulations. Other local governments, including Santa Cruz County, have taken a similar approach.
The more than 100 San Jose cannabis clubs remain illegal under city zoning codes and officially subject to closure, Reed said—though they still must pay the medical marijuana business tax. With a limited staff, the city has closed few to date. Reed says he will prioritize enforcement against operations considered to be a nuisance. "We can focus on those that are causing trouble," Reed said. (San Jose Mercury News, Feb. 3; SJMN, San Jose Inside, Jan. 27)
Graphic by Kush Magazine