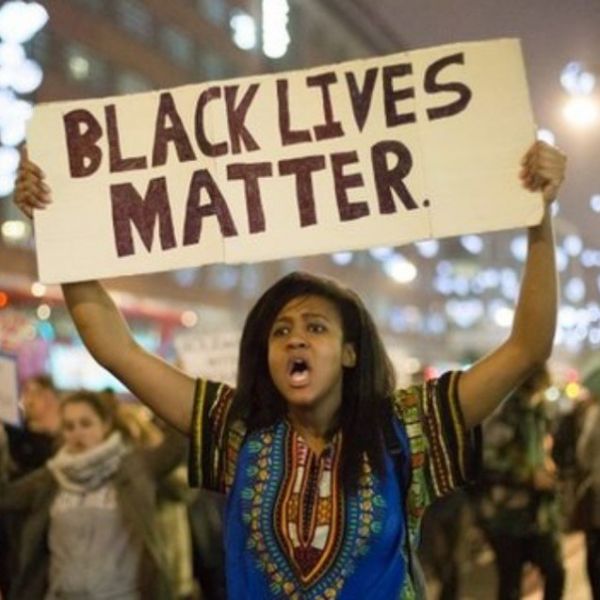 President Donald Trump signed an executive order on Aug. 28 overturning Barack Obama's 2015 directive that barred local police agencies from receiving most forms of military equipment from the federal government. Attorney General Jeff Sessions announced the order in a speech to the Fraternal Order of Police, which led the campaign to reverse the Obama policy.
The Trump order, which took immediate effect, will allow police agencies to again receive armoed vehicles and other military surplus equipment. It will also reinstate federal grants that local police may use to purchase military equipment from other sources.
Civil rights groups reacted with alarm. Janai Nelson, associate director and counsel at the NAACP Legal Defense Fund, said in a statement that Trump's move would "give law enforcement unfettered access to equipment that has been used to intimidate communities of color, with little to no training or oversight." She accused the Trump White House of a "now open effort to escalate racial tensions in our country."
Trump's order comes even as the cycle of police killings and angry protests in the US has actually come to the attention of the United Nations. Last September, the UN Working Group of Experts on People of African Descent issued a report finding that African Americans are targeted for "racial terrorism" in the United States. Things have only become more tense in the ensuing year, punctuated by the recent harrowing events in Charlottesville, Va.

And we have noted before the cannabis connection to this pathological pattern. The most recent case to draw national protests was that of Philando Castille, the Black motorist in the Twin Cities area who was shot dead as he sat in the seat of his car after a police stop. The officer's acquittal in June, which set off a fresh protest wave, was won partially on the basis of his testimony that Castille had been high on marijuana.

This was no isolated case. Cannabis has played a role in many of the police killings of African Americans that have fueled the Black Lives Matter movement. Obama's move to restrict police access to military gear was a direct response to the unrest—particularly the violence in the St. Louis suburb of Ferguson after the acquittal of an officer in the August 2014 slaying of Michael Brown. Police repression of the Ferguson uprising drew criticism from Amnesty International, while a Time magazine photo essay noted that the mobilizing of armored vehicles and heavy weaponry to the streets explained why the Missouri city "looks so much like Iraq. "

Obama was rumored to be reconsidering his ban last year due to heavy lobbying from the Fraternal Order of Police, raising speculation it would be overturned before he left office. It's to his credit that he held out. But as Buzzfeed's Jason Leopold tweeted in response to the new order: "What you saw in Ferguson is what the Trump administration is proposing for all police in the US."

Cross-post to High Times
Graphic: Checkin Trapps