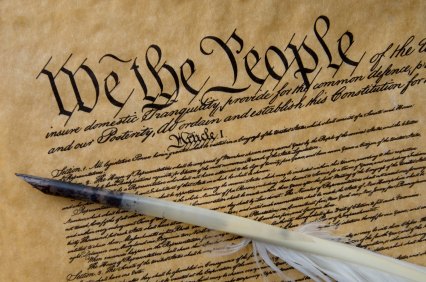 In a win both for cannabis freedom and racial justice, Vermont's top court ruled in favor of a motorist whose car was searched on the ostensible basis that a state trooper smelled pot—and the probable basis that he is African American.
Unfortunately, just weeks earlier the Kansas supreme court ruled for the cops in a similar case.
In a ruling hailed as landmark by rights advocates, the Vermont Supreme Court last week found unanimously in favor of an African American motorist who challenged a 2014 stop by a state trooper as unlawful and racially motivated. The ruling found the police may be held liable for the improper search—which was carried out with the justification that the officer smelled cannabis.

The ruling is being celebrated by the Vermont chapter of the American Civil Liberties Union (ACLU), which represented motorist Gregory Zullo in the case.
"Police have had enormous discretion to stop and search motorists, including for erroneous or pretextual reasons and on the basis of implicit or explicit bias," Lia Ernst, the Vermont ACLU attorney who argued the case, told the state's alternative weekly Seven Days. "In ruling that police can be liable for such acts, this decision sends a clear message—no one is above the law, and if police make bad stops, they can and will be held accountable."
Good news from the Green Mountain State
Then-state trooper Lewis Hatch said he pulled Zullo over in Wallingford, Rutland County, because snow was covering the registration sticker on his license plate. Hatch claimed he detected a "faint" smell of cannabis, and on that basis had the car towed and searched. The search turned up a small pipe with cannabis residue—but no evidence of a criminal offense. Zullo was not charged, but had to pay $150 to recover his vehicle.

Vermont Department of Public Safety documents submitted in the case indicate that Hatch had a history of conducting drug searches without legal justification—and often targeted Black men. But the Vermont Attorney General's Office backed Hatch in the case.

The Jan. 4 state Supreme Court ruling found that the "faint" smell of cannabis was not enough to justify search and seizure of the vehicle. The case was sent back to the lower court in Rutland, where the ACLU can now argue that Hatch acted in "bad faith," and that the stop was racially motivated.

"I'm really excited that we are making a difference here," Zullo told the local Valley News after the high court ruling. "I didn't think it was going to be in favor; I'm glad I was wrong... Now I feel like a big weight has been lifted off my shoulders."

He quickly added, "But we're not done yet."

But what's the matter with Kansas?
Alas, almost exactly a month earlier, a divided Kansas Supreme Court upheld a cannabis conviction in a case that similarly relied on supposed olfactory evidence to justify a search. Worse, this case extended to a private home the accepted police practice in Kansas that the scent of pot can justify the search of a vehicle.

Douglas County resident Lawrence Hubbard's misdemeanor conviction in the case will now stand. As the Topeka Capital-Journal reports, Hubbard was found guilty of possession of marijuana and drug paraphernalia, which led to a term of probation.

The case began when a police officer followed Hubbard home, mistaking him for someone with an outstanding arrest warrant. But as they cleared up the misunderstanding at his front door, the officer allegedly detected the smell of cannabis, and carried out a "security sweep" of the apartment on the spot—allegedly, to assure that no evidence was being destroyed. This turned up a roach and bongs—which were then used to justify obtaining a warrant for a more complete search, which uncovered 25 grams stored in a closed Tupperware container locked inside a safe in Hubbard's bedroom closet.
The closet holding the safe was an estimated 30 feet from where the officer supposedly first detected the incriminating aroma, according to Jim Rumsey, the Lawrence attorney representing Hubbard. "From 30 feet away we're supposed to believe she can smell raw marijuana?" Rumsey asked rhetorically. "I'd suggest no reasonable person could do that."

SCOTUS precedent divided
With two state supreme courts having issued conflicting decisions in this matter, it may ultimately fall to the federal Supreme Court to issue a definitive ruling. Precedent from the nation's top court in related cases is decidedly mixed.

In an April 2014 decision in Navarette v. California, the US Supreme Court ruled 5-4 that a traffic stop that led to a marijuana arrest was constitutional because police had reasonable suspicion the driver was intoxicated.

That ruling stemmed from a 2008 incident in which California Highway Patrol officers stopped Lorenzo Prado Navarette's pickup truck on a Mendocino County road based on a 911 tip about reckless driving—and said they smelled cannabis when approaching the vehicle. They conducted a search, and found 30 pounds. Navarette and a passenger were arrested and charged. At trial, they moved to suppress the evidence on grounds that the search violated their Fourth Amendment rights because the officers lacked reasonable suspicion when they pulled Navarette over.

But in the opinion written by Justice Clarence Thomas, the majority found that while an anonymous tip will not always lead to reasonable suspicion, in this case it did.

On the other hand, in March 2013 the Supreme Court ruled 5-4 in Florida v. Jardines that evidence from a search warrant obtained on the basis of a drug-sniffing dog alerting to a home from the outside was inadmissible. Charges were dropped against Joelis Jardines, whose Miami indoor grow operation was uncovered in the search.

A worrisome consideration, however, is that the balance on the Supreme Court has shifted since these decisions—and not for the better.

Cross-post to Cannabis Now
Image via Foreign Policy Journal