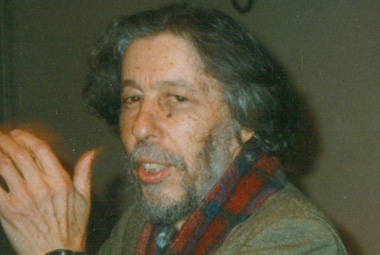 Counterculture legend Tuli Kupferberg, co-founder of The Fugs and self-described "world's oldest rock star," died July 12 in Manhattan at the age of 86. He had been in poor health since suffering two strokes last year, said Ed Sanders, his longtime friend and fellow Fug.
Village Voice critic Robert Christgau called The Fugs "the Lower East Side's first true underground band." With songs like "Kill for Peace," the absurdist (and obsessively scatological) psychedelic folk-rock outfit became "the USO of the left," in Kupferberg's words. It played countless anti-war rallies, including the Yippies' "exorcism" of the Pentagon in 1967 that Norman Mailer chronicled in his book The Armies of the Night. (The band took its name from Mailer's usage of "fug" in place of "fuck" in The Naked and the Dead.)
Kupferberg self-published books with names like 1,001 Ways to Live Without Working, and appeared at Fug reunion concerts periodically over the years. For decades he was a frequent sight in the East Village, selling his self-consciously crude cartoons on the street and "serving as a grandfather figure for generations of nonconformists," as his obit in the New York Times aptly put it.
Photo: Steve Ben Israel