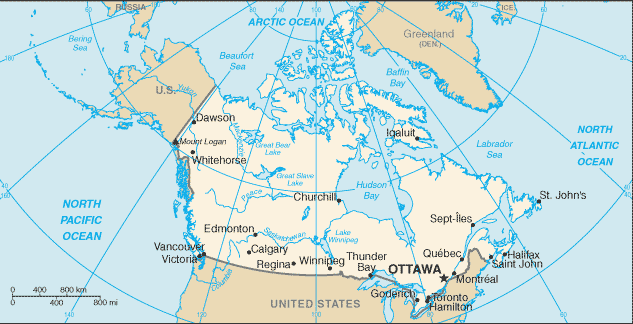 A major player in Canada's legal cannabis sector is seeking to acquire a troubled US-based company—the latest example of the trend toward consolidation in the industry now crossing international borders.
A British Columbia-based cannabis consultancy and umbrella company has issued a letter intent to purchase a firm established in Colorado in 2014 as an educational and networking enterprise to promote women in the cannabis industry, it was recently announced.

HollyWeed North Cannabis of Victoria has multiple brands and is among nearly 600 companies applying to become licensed producers as Canada goes legal this month. It is seeking acquisition of Women Grow, which describes itself as "a for-profit entity that serves as a catalyst for women to influence and succeed in the cannabis industry." While Women Grow operates in 17 states, its activities have recently started to contract amid leadership changes, as Marijuana Business Daily reports.

Hollyweed North CEO Renee Gagnon announced the letter of intent in a Sept. 28 press release. "For almost four years, it has been my pleasure to share in the phenomenon that is Women Grow," Gagnon stated. "Women are the cornerstone of the cannabis industry and it is HollyWeed North's goal to ensure that women succeed and thrive in this exciting emerging industry."

Kristina Garcia, CEO of Women Grow, added, "This is an amazing opportunity for Women Grow and its community. We are pleased to enter into this next phase with HollyWeed North and Renee Gagnon, a highly respected and notable business leader in the cannabis industry. We have enjoyed a long relationship with Renee and look forward to exploring potential expansion opportunities."
The statement said that final terms on the deal will be announced at a later date, and that the transaction "is subject to due diligence and exchange approval."
Hollyweed North was established in 2016, and operates several subsidiaries involved in different aspects of the cannabis industry. One, HollyWeed Manufacturing & Extracts Inc, earlier this year won a Dealer's License from Health Canada, allowing it to import and export cannabis products with approved countries. Another, Hollyweed Bakery, manufactures cannabis edibles.
Industry consolidation
This pending acquisition is the latest in what Forbes recently called a "wave of consolidation" in the cannabis industry.

The report noted that July saw two Canadian companies merge in the industry's largest acquisition to date, as Aurora Cannabis of Edmonton purchased MedReleaf of Markham, Ont., for $2.3 billion. The merger of the two licensed producers created a company with a potential annual yield of 570,000 kilograms of high-quality cannabis.

But increasingly, Canadian capital is crossing the border. In another deal noted by Marijuana Business Daily last week, Toronto's Tidal Royalty cannabis industry investment house announced plans to purchase Alternative Medical Enterprises, a cannabis research firm based in Sarasota, Fla., for $8 million. Tidal Royalty has also made a $12.5 million investment in Oregon-based cannabis cultivator Diem Cannabis, according to the report.

Toronto-based Captor Capital, a vertically integrated cannabis company, also recently acquired Chai Cannabis, a dispensary in Santa Cruz, Calif., for roughly $6 million. The purchase added a fourth California retail outfit to Captor's stateside holdings.

And Ottawa-based CannaRoyalty in April entered into a multimillion-dollar deal to acquire FloraCal Farms of California's Sonoma County. One month earlier, CannaRoyalty acquired three other California outfits—cannabis distributors RVR and Alta Supply, and Kaya Management, a manufacturer of edibles and vaporizers.

There has also been some movement in the other direction, The Marijuana Business Daily report also recalled that last year the TMX Group—parent company of the Toronto Stock Exchange and the TSX Venture Exchange—warned that companies with direct business ties to US firms could be delisted. This prompted some Canadian companies to divest their US holdings. For instance, Ontario-based Aphria divested the last of its US cannabis assets with the sale of Florida-based Liberty Health Sciences. However, Aphria CEO Vic Neufeld called the move "only a temporary departure from investment in the US cannabis industry," and stressed that Aphria "intends to be significant player in the US cannabis industry at the appropriate time in the future."

Cross-post to Cannabis Now

Graphic: Perry-Castañeda Library Map Collection