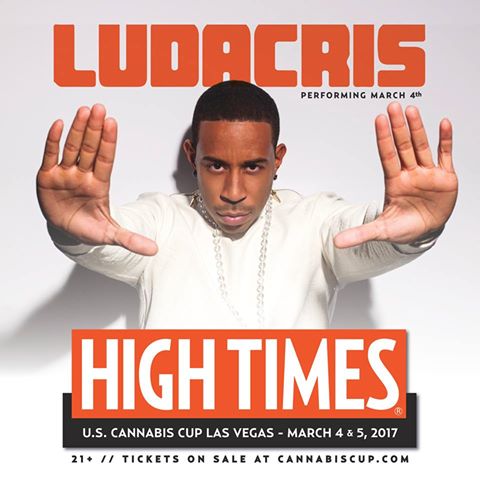 High Times magazine's Las Vegas Cannabis Cup, scheduled to open March 4 on Moapa Pauite tribal land outside the Sin City, has been threatened by the federal Justice Department. A letter to tribal authorities warning against the event comes as the Trump administration is making noises about a more intolerant approach to the cannabis economy. Cup organizers now say no actual cannabis will be allowed at the confab, local KTNV reports. But the event itself is still on—a trade show, capped by a concert headlining rapper Ludcaris to celebrate the passage of Question 2, Nevada's legalization initiative.
The Las Vegas Sun reports that a Feb. 16 letter from US Attorney Daniel Bogden warns Moapa Pauite Tribal Chairman Darren Daboda that "marijuana use, possession and distribution on tribal lands" is illegal under federal law. The letter further stated that neither the Justice Department's 2013 Cole Memorandum nor 2014 Wilkinson Guidance Memorandum, which suggest leniency toward Native American tribes regarding cannabis, alter "the authority or jurisdiction of the United States to enforce federal law in Indian Country or elsewhere."
The Moapa pledge to go ahead with the event. "Moapa is known for standing up for Native American rights and the rights of the people," said former tribal chairman William Anderson. "We don't back down." But whether the tribe will allow cannabis at the festival remained unsettled, the Sun reported. "That was the plan, but after what happened, we're still deciding how we're going to do it," Anderson told the newspaper.
The affair comes days after Attorney General Jeff Sessions signalled he will take a tough line against cannabis as the nation's top lawman. "Most of you probably know I don't think America is going to be a better place when more people of all ages and particularly young people start smoking pot," Sessions told reporters at the Justice Department, according Politico. "I believe it's an unhealthy practice and current levels of THC in marijuana are very high compared to what they were a few years ago."
"We're seeing real violence around that," Sessions added, improbably. "Experts are telling me there's more violence around marijuana than one would think and there's big money involved."

Sessions spoke approvingly of Nebraska's lawsuit to block the flow of herb from cannabis-friendly Colorado. "I'm definitely not a fan of expanded use of marijuana," he said, rather obviously. "States, they can pass the laws they choose. I would just say it does remain a violation of federal law to distribute marijuana throughout any place in the United States, whether a state legalizes it or not."
Image from Las Vegas Cannabis Cup