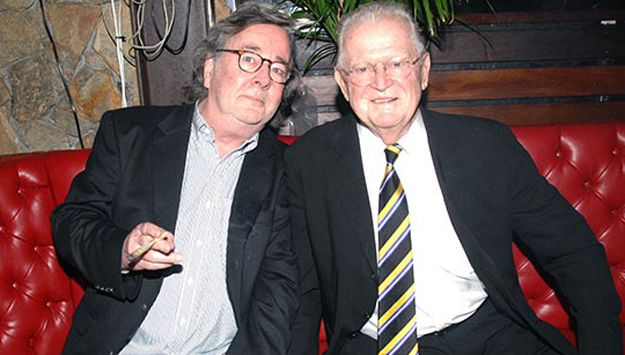 Attorney Michael Kennedy, the longtime guiding force behind High Times magazine, died of complications from an illness in New York Jan. 25 at the age of 78. He was the lawyer for High Times founder Tom Forçade, the notorious marijuana smuggler and political radical who started the magazine in 1974.
"Tom and I became friends," Kennedy wrote in 2015. "We had five years of revolutionary pretense and fucking with the begrudgers. There were more grand juries, betrayals and sordid legal encounters. Tom brought street theater to everything he did. High Times was all theater... Tom had publishing experience, muckraking; he preferred shit-disturbing."

After Forçade's death in 1978, High Times' parent company, Trans High Corp., operated as a trust until 2000 when the company was broken up into shares. Kennedy and his wife Eleanora and Forçade's family retained control of the company with Kennedy being named chairman of the board. He was also Trans High's legal counsel.

During his extensive legal career, he defended the likes of acid guru Timothy Leary and Black Panther Huey Newton.
Tributes are pouring in for Kennedy. NORML founder Keith Stroup tells CelebStoner: "Michael Kennedy was an old friend and political ally, and an unflappable supporter of NORML since the founding of High Times in 1974. Michael was both a brilliant criminal defense attorney and the chair of the board of Trans High Corp, the publisher of High Times magazine. He was an extraordinary human being who spent his entire life fighting for the rights of the individual against the awesome power of the state. He will truly be missed by all who knew him." (CelebStoner)
Photo: Michael Kennedy (right) with former High Times editor Ed Dwyer at the magazine's 40th anniversary bash in 2015. Courtesy of High Times