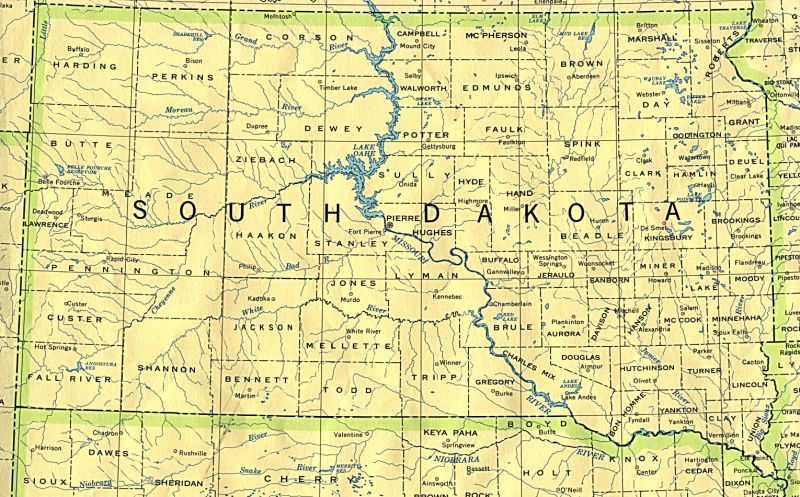 The new Justice Department policy to take a hands-off approach to cannabis cultivation on Indian reservations could be a boon for the Lakota Sioux, who have long been pressing their right as a sovereign nation to grow industrial hemp. US Attorney for North Dakota Timothy Purdon (who is also the US Attorney General's pointman for Native American issues) told AP he's not aware of any tribes in either North or South Dakota actively considering a cannabis industry. The tribal council of the Oglala Lakota Nation this year rejected a proposal to allow cannabis cultivation on the Pine Ridge Reservation in southwest South Dakota. The council's Law and Order Committee chair Ellen Fills the Pipe said: "For me, it's a drug. My gut feeling is we're most likely going to shoot it down." (The San Francisco Chronicle's cannabis-friendly Smell the Truth blog couldn't help noting the irony of her name, but also acknowledged fears, realistic or not, that rez pot sales could excacerbate already existing alcohol abuse problems.) But that's the smokable variety, not the industrial. Chairman Dave Archambault of the Standing Rock Sioux, with a reservation straddling North and South Dakota, said that his tribe might consider industrial hemp cultivation.
As The Weed Blog recalls, in 2001 then-president of the Oglala Lakota Nation John Yellow Bird Steele wrote a letter to then-US Attorney for South Dakoat Michelle Tapken, asserting the Indian nation's right to grow industrial hemp under provisions of the Fort Laramie Treaty of 1868. In November 2014 elections, Yellow Bird Steele was again elected tribal president—a good sign for hemp advocates at Pine Ridge. Foremost among these advocates is Alex White Plume (himself a former tribal president), who grew hemp on his Pine Ridge farm until it was raided by the DEA in 2000—two years after the tribe passed an ordinance allowing hemp cultivation. While the court would not impose the 10-year prison sentence sought by prosecutors, White Plume was barred by federal court order from growing hemp for life. But his dream lives on. In October 2014, he travelled to Boulder to be specially honored at Grow Hemp Colorado's Industrial Hemp Awards and Festival, as The Cannabist noted.
Native American activist Winona LaDuke (Ojibwe) of the group Honor the Earth has proposed hemp as an alternative to the Keystone pipeline, which would cut through Lakota lands to bring tar-sands oil down from Canada. In a commentary for Indian Country Today Media Network, she wrote: "It's anticipated that we will spend 20 percent of world GDP on climate related disasters by 2020. We might want to avert that by not pillaging the tar sands (with 240 gigatons of carbon under some pristine ecosystems). Instead we might want to concentrate on infrastructure for people and future generations. North Dakota, for instance could be the largest exporter of wind and hemp oil in North America..."
Industrial hemp cultivation has been legal in North Dakota for a decade, and the federal farm bill passed in February 2014 clears the way for research plots in the state, as Prairie Business reported at the time. The North Dakota Agriculture Department has a webpage on the state hemp program. Advocates in South Dakota are still pushing for hemp legislation in the state, according to the Vote Hemp website, which tracks such efforts nationwide.
Cross-post to High Times
Image from the Perry-Castañeda Library Map Collection