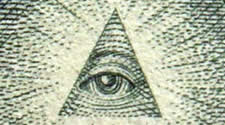 After the first day of Senate confirmation hearings for Jeff Sessions, president-elect Trump's choice to lead the US Justice Department, cannabis advocates are parsing his testimony for clues as to what the incoming administration's stance will be on whether to continue to give breathing room to state-level legalization and medical marijuana laws. The Los Angeles Times takes an ominous view, writing in a headline: "Sessions leaves door open to reviving federal war on pot."
"I won't commit to never enforcing federal law," Sessions said in response to a question on the matter Jan. 10. "But absolutely it's a problem of resources for the federal government." Beyond that, he essentially punted to Congress: "One obvious concern is that Congress has made the possession of marijuana in every state and distribution of it an illegal act. If that's something that is not desired any longer, Congress should pass a law to change [it]... It is not so much the attorney general's job to decide what laws to enforce. We should do our job and enforce laws effectively as we are able."

The LA Times writes that these remarks "leave the door open" for Sessions, a notorious anti-cannabis hardliner, to authorize resumption of raids on grow operations and dispensaries. The account notes that Bill Piper, a lobbyist for the pro-legalization Drug Policy Alliance, declared on Twitter that Sessions' comments were "wishy washy" at best.

USA Today notes that polls show a majority of US citizens support cannabis legalization, and quotes National Cannabis Industry Association executive director Aaron Smith saying: "It's time for federal lawmakers to represent the clear choices of their constituents."

But whether a Republican-controlled Congress will do that is as much an open question as whether Sessions will again unleash the DEA on grow rooms and dispensaries as attorney general. As with his assurances that he now supports racial justice despite his past of prosecuting civil rights activists, the fear is precisely that he is trying to assuage our fears—saying what needs to be said to get confirmed, and then following his own agenda.
Photo by Hammer51012