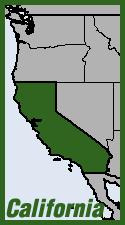 Hundreds of police officers, sheriffs' deputies and military servicemen from across the country—many donning battle fatigues—converged on downtown Oakland's Marriott Hotel Oct. 25 for the opening of the Urban Shield security confab and weapons show. National and international law enforcement agencies joined with defense industry contractors to attend seminars and display wares for three days. Outside the Marriott, scores of community activists protested the event. United under the name Facing Urban Shield, the coalition said the militarist tone of the event highlighted the worsening human rights records of police forces around the US, and the waste of billions of tax-dollars on prisons. They also charged that the showcasing of arms dealers undercut crime-plagued Oakland's efforts to stem gun violence.
A press conference the coalition held on the 25th included family members of people who have been killed by police—such as Dionne Smith-Downs, the mother of James Rivera Jr., who was 16 years old when he was shot by police in Stockton, Calif. in 2010 with an assault rifle. Said Smith-Downs: "They used an AR-15 assault rifle to kill my son. That's a military weapon right there. And that has got to stop." Rivera's father, Carey Downs, added: "They shot at my son 38 times, 18 into his body. They are using military weapons on our kids in our community—we need to take a lot more action. We are not just fighting for our son but for all of our kids."

While in Oakland, activists with the national Facing Tear Gas campaign also protested at the local headquarters of campaign target Safariland—whose subsidiary Defense Technology has sold tear-gas and other "crowd control" weapons to the governments of Israel, Turkey, Canada, Bahrain and Mexico, as well as to police forces around the US. Safariland tear-gas was used to violently disperse protesters at the Occupy Oakland encampment just two years earlier.
After the rally in front of the Marriott, protesters marched to nearby "Oscar Grant Plaza"—as Occupy Oakland had dubbed the park in front of City Hall where they camped in 2011, named for the youth killed by transit police in the city on New Years Day 2009. There, Facing Urban Shield supporters joined with Occupy Oakland to mark the second anniversary of the Oakland Police Department crackdown and raid of their encampment. (East Bay Express, WRL, Oct. 25)
Cross-post to High Times